Here are selected sections from Chapter 28 – Getting Back In Step: Sitting, Walking, Driving And Just Being A General Nuisance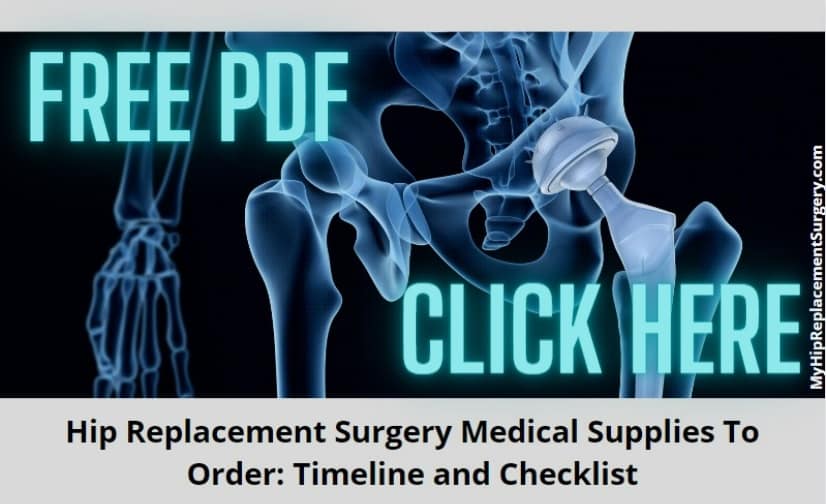 ---
About This Hip Replacement Surgery Page

Getting Back In Step: Sitting, Walking, Driving And Just Being A General Nuisance
A representative section:
"That's one small step for man, one giant leap for mankind."
Neil Armstrong

Will I Ever Recover? – Everyone heals from total hip replacement surgery at a different rate depending on your age, the condition of your hip, and a myriad of other factors. Most patients will be restricted to using a walker or crutches for at least one month after your operation. Most patients will graduate to using a cane when outdoors when walking without assistive support while in your home. Total recovery varies, but usually takes at least three months.
I also discuss:
…and another 19+ helpful topics in the full version of my book: My Hip Replacement Surgery: What To Expect: 400+ 'Hip Tips,' Ideas, Examples, Suggestions and Checklists.
Some people ask me, "Just what were you thinking?" Well, here are a few more video insights into my thought process on my hip replacement surgery timeline.
Just how does that leg lifter strap work?
Getting in and out of the car:
Alrighty… that concludes Chapter 28.