Chapter 9 – The 10 Commandments Before Hip Replacement Surgery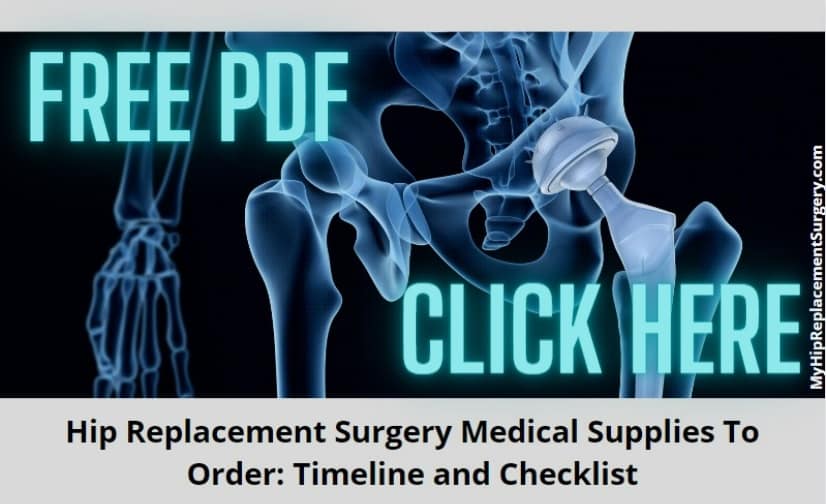 ---

Much like any other life event that presents a challenge to overcome, hip replacement surgery has its own set of rules… probably cast in stone.
The 10 Hip Replacement Commandments
Thou shalt regard the phrase "Hip Replacement Surgery" as only a phrase and not a meaning of shame.
Thou shalt realize that you will get hip pain and that hip pain will not get better; it will only get worse.
Thou shalt take and keep accurate notes of your medical condition and how it changes.
Thou shalt recognize that your pain makes you miserable but your pain doesn't mean you have to make it miserable for others.
Thou shalt get a medical diagnosis from at least one physician.
Thou shalt give thyself time to understand and analyze your medical options.
Thou shalt consent to surgery when it is deemed a medical necessity.
Thou shalt keep exercising, performing therapy and stretching up until the day before surgery.
Thou shalt plan ahead for your recovery including preparing your home and acquiring the necessary medical supplies.
Thou shalt have no other gods before you (well, except for your orthopod).
We will discuss all the implication of these 'Commandments' throughout the book. And lastly, be thankful that there are only 10 Commandments.
Joint Replacement Kit
Rod's Comments: You will need every item in this kit.
The Kekoy 8-piece Hip knee replacement recovery kit consists of tools designed to ease the burden on the hips, knees, and back during daily routines.
The kit includes two 32″ grabber tools, a sock aid for seniors, a 3-in-1 shoehorn/dressing stick, a 48″ rigid leg lifter strap, a soft bath sponge with a long wooden handle, and a large storage bag.
The grabber reachers have anti-slip claws, an ergonomic handle, a 90° rotatable jaw for reaching objects in hard-to-reach places, and a powerful magnet for attracting small items. They are foldable and portable.
The sock aid features a contoured plastic shell that is soft and flexible, with a foam pad to prevent slipping off. It also has plastic handles for a comfortable and firm grip.
The 35″ shoehorn and dressing stick can be separated into three parts, is adjustable to different lengths, and has an "S" hook end for pulling up jackets or pants.
The 48″ leg lifter strap helps to reposition the leg onto a wheelchair, bed, or sofa during recovery.
The bath sponge on a 14″ wood stick helps clean the back and legs without twisting or bending.
All tools can be stored in the provided large bag for convenience.
Alrighty… that concludes Chapter 9.