Chapter 33 – Hip, Hip Hooray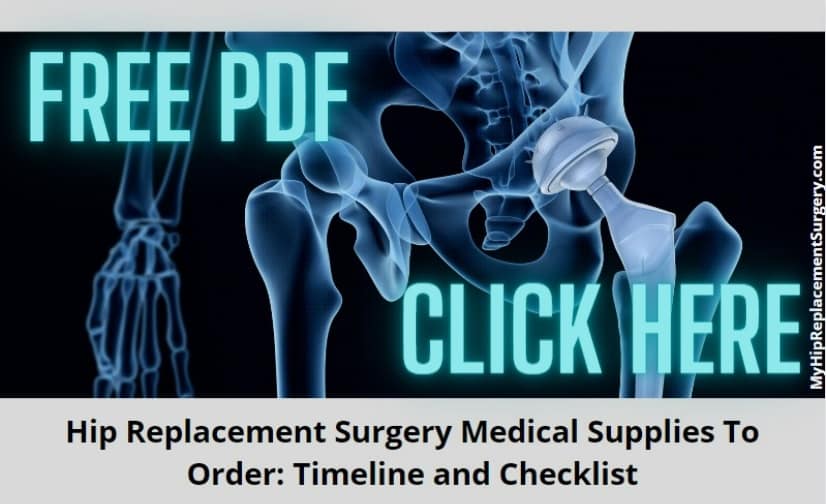 ---
About This Hip Replacement Surgery Page

Hip, Hip Hooray
You made it to the end… or for many of you, your new beginning.

"If you have an apple and I have an apple and we exchange apples, then you and I will still each have one apple. But if you have an idea and I have an idea and we exchange these ideas, then each of us will have two ideas."
Nobel Prize Winner George Bernard Shaw
Share It Forward – If you liked this book, please write a positive review at Amazon.com. If you feel that this book may help a friend then please share this with them by sending them an email.
Step Stool
Overall Dimensions: 17.3 x 12.3 x 34 inches
Weight Limit: 300 lbs.
Stable: Wide legs provide additional stability
Multipurpose Use: Bed step, stair lift, or stool for high beds, tubs, showers, vehicles, and cabinets
Walker
Brand: OasisSpace
Material: Aluminum
Item Weight: 7.74 lbs.
Weight Limit: 350 lbs.
Item Dimensions: LxWxH 18.11 x 4.41 x 27.56 inches
Age Range: Adult, Senior
Litter Scooper
Length: Extendable handle up to 34 inches
Lightweight: Made of aluminum
Easy Scooping: 6mm-wide forks to make scooping easier
"Happiness is not so much in having as sharing. We make a living by what we get, but we make a life by what we give."
Senior Commander, Royal Air Force – Norman MacEwan
Or Share With Me – If you have suggestions, corrections, comments, ideas, or 'hip tips' you can contact me.
One Last Step Together – I wish you happiness and a successful hip replacement surgery experience.
Alrighty… that concludes all the chapters.